Major PPE Manufacturer - The Continuing Story
In conjunction with Globus Group Project Director Dave Williams, EME Power Systems was on hand to understand the needs of the business and navigate the DNO point of connection application, a service we offer prior to any formal engagement.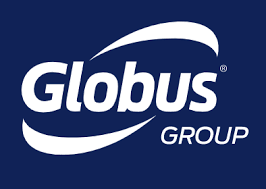 ---
In what so often happens following our service levels and 'proof in the pudding' of our capabilities, the information communicated between both parties seamlessly turned into design. During the works of the initial factory in Golborne, further to Globus Group's commitment to 75% manufacturing in the UK, Alpha Solway promptly engaged EME Power Systems to carry out the new Dumfries project.

Alongside machinery due dates and the added forward knowledge that we had from the DNO network it was clear we had to plan our element of works in conjunction with the build which was being carried out by Safeguard. Safeguard were extremely accommodating, giving us site visits, enabling us to offer full technical support and guidance for the excavation, plinth construction and all elements of our required civils package needs.
Being equipped with the knowledge of the reinforcement works and the deadline set for phase one, we had already worked on an agreement with the DNO where they would make available the most near term capacity on their network within a 6 week timeframe. This was something which was only achievable due to our understanding and experience of the processes involved.
Meetings over and civils in hand, it was time to mobilise our craftsmen. Working away from home brings its own challenges but with an eager team always happy to satisfy expected service levels, a client fully confident in our capabilities and on-site teams happy to both work alongside makes projects like this so much more achievable. All involved played their part with such tight timeframes, ensuring phase one would get over the line.
The works for us were a new 4 panel HV distribution board designed to a 4MVA ringed system network and a temporary connection to utilise 2MVA to accommodate phase one needs along with a purpose built LV panel.
Once install was complete and final liaising with the DNO on commissioning requirements carried out, phase one goes live on time and hand over was made to the on-site machinery and electrical teams to get the first machine installed and up and running.
Dave Williams, Projects Director at Globus Group, said:

"As always, EME Power Systems provided an extremely professional service, taking all of the stress out of the process for us and consistently kept to timescales, helping the whole project run smoothly and efficiently."